Togas were flying at our Christmas Party in December as members played their favourite, energetic games wearing fabulous Roman costumes. Members only that is, since none of the leaders had dressed up, unless you count the fashionable modern Roman, wearing her sunglasses (which none of the YAC members did!).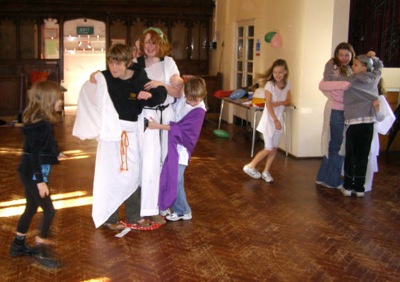 Cally produced a wonderful feast – as usual. We are all very grateful to her and showed our appreciation in the best possible way – by eating everything!


After that, everyone used their artistic talents to decorate a digestive biscuit using a rainbow of coloured icing. The best biscuit won! So did the best costumes, with the prize for the most imaginative going to Sarah-Jane, the mobile mosaic!