This month we had a look at different foods from the past. We looked at the Roman, Tudor and World War II food and how different it is from today's food.
For the Romans, we made dormice and stuffed dates:
For the Tudors we made Marchpane: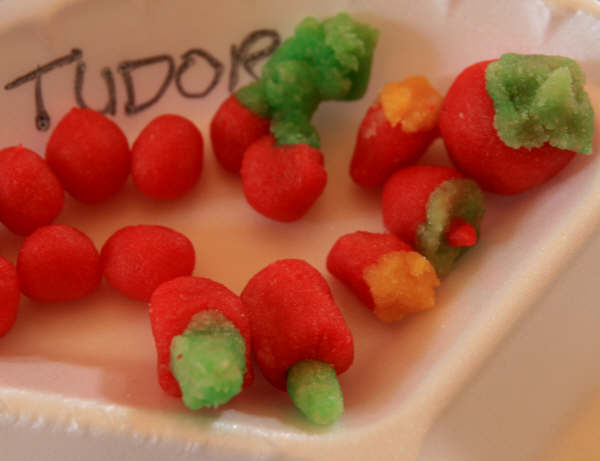 And for the WWII we made condensed milk Jelly!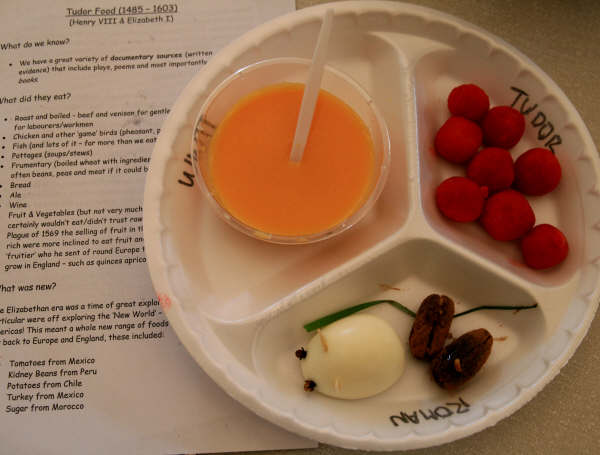 Lots of fun, I wonder if the food dye came out!!