For our July meeting we joined forces with the YAC groups from North Wiltshire and Southampton for a day at Danebury Hillfort.
It was quite a spectacular scene – some people had gone to a lot of trouble with their costumes.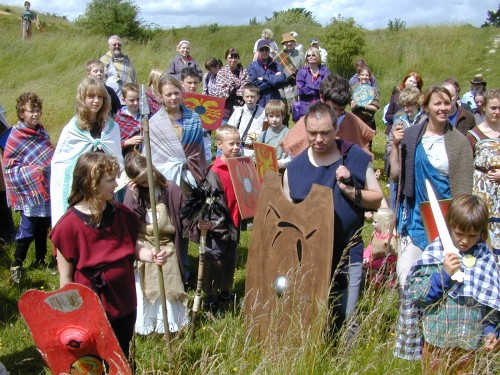 After a good feast outside the hillfort, we all paraded around the top of the bank.
Then we had a go at various Iron Age type activities – making slingshots, painting faces, giving ourselves tattoos and making string from nettles.
Then to battle… We divided into two groups and tested out those slingshots.
But unfortunately for us, our enemies had the wind behind them!
Lucky we made those shields last month!